Because your business is our business
Registering your business in the Philippines can be a complicated maze, from figuring out the documents you have to submit, to dealing with different government agencies, to knowing the fees you have to settle before your application is approved.
Confused yet?
Do not worry, because we are ready to help. Here at Beyond D Numbers, we will give you all the advice and assistance you need to set up and register your business to make the entire process simple and convenient for you.
What to Expect:
Starting your business can sometimes feel like a daunting climb. But it can be easy with a guide doing the heavy lifting and leading the way. We will:
Advise you on the most suitable structure for your business
Assist you in preparing your business plan, cash flow forecasts and budget
Process your business registration in all government agencies
How Our Business Set-Up and Registration Service Works: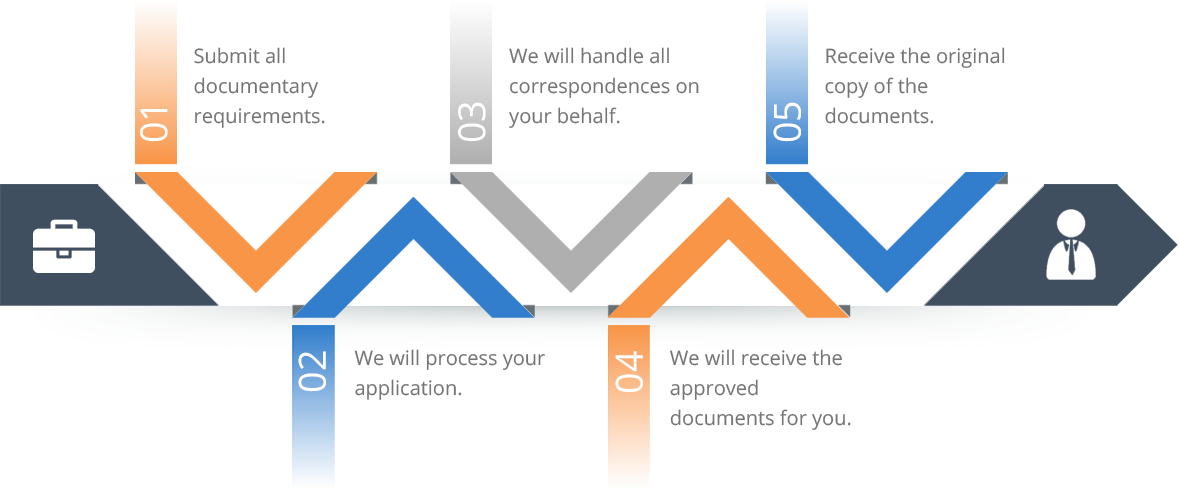 To get started with your business, here is a summary of what you and our team need to do:
Submit all documentary requirements. Not sure what requirements you need to submit to which agency? We are ready to help.
We will process your application. We will go to all relevant government offices to follow up and process your application.
We will handle all correspondences on your behalf. These include letters from government agencies during the application period.
We will receive the approved documents for you. Once your application is approved, the agencies will send us the documents, including permits.
Receive the original copy of the documents. After receiving all the approved application documents, we will deliver these to you.
Ready to work with us? Got questions?
It is easy to get in touch with us. Give us a call at 0999-5090191 (Smart), 0917-3075927 (Globe), 7968-3960, 7358-1471 (landline),
or send us a message through our contact page.