Making your payroll management a little less complicated
We know, managing your payroll is tedious, complex, and time-consuming. So why not leave the hard work to us?
We are here to help you find your way through the complicated payroll system in the Philippines, and handle all of your payroll requirements from employee on-boarding to off-boarding.
What to Expect:
We are effective, efficient, and transparent when it comes to our work. These include:
Calculating your payroll accurately
Helping you with the statutory reporting of your employees' contributions
Giving you professional and reliable advice on your payroll concerns
How Our Payroll Service Works: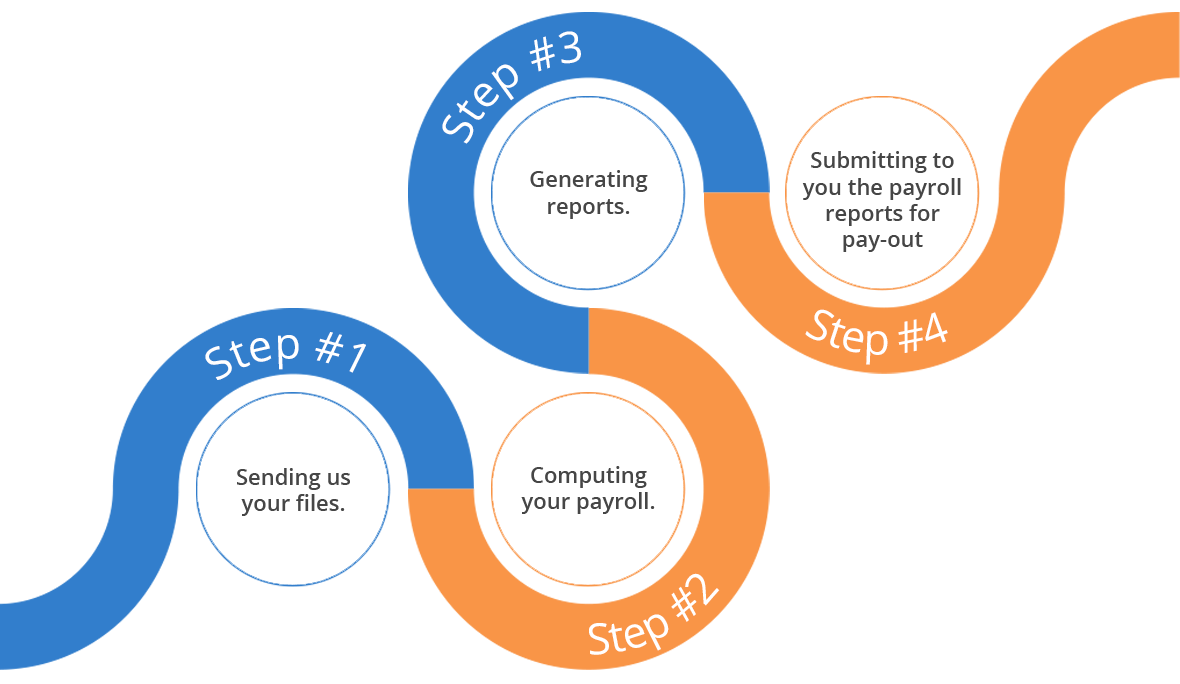 Our job is to make your work a lot easier. That is why we will provide you with a clear process on how our payroll service works, starting with:
Sending us your files. Specifically, we need your employees' Daily Time Record (DTR) and your employees' update form, including salary increases, loans, and others.
Computing your payroll. Once we have the necessary files, we will compute the regular pay, salary additions and deductions, governmental contributions (e.g. SSS, PHIC, and HDMF), and withholding taxes of your employees.
Generating reports. These include the payroll register, employee pay stub, and governmental contribution reports.
Submitting to you the payroll reports for pay-out. Keep these reports for your reference in the future.
Ready to work with us? Got questions?
It is easy to get in touch with us. Give us a call at 0999-5090191 (Smart), 0917-3075927 (Globe), 7968-3960, 7358-1471 (landline),
or send us a message through our contact page.